ENGINEERED TO COMBAT WIND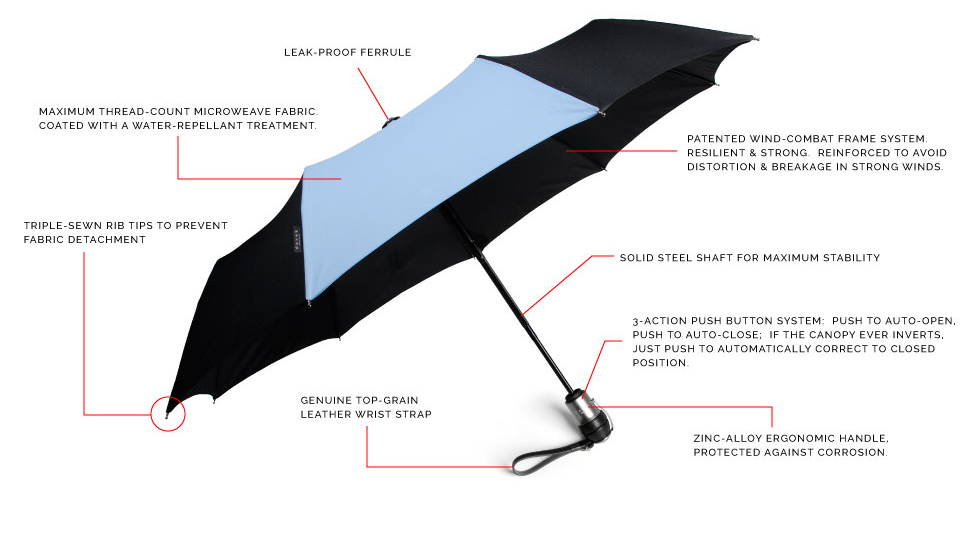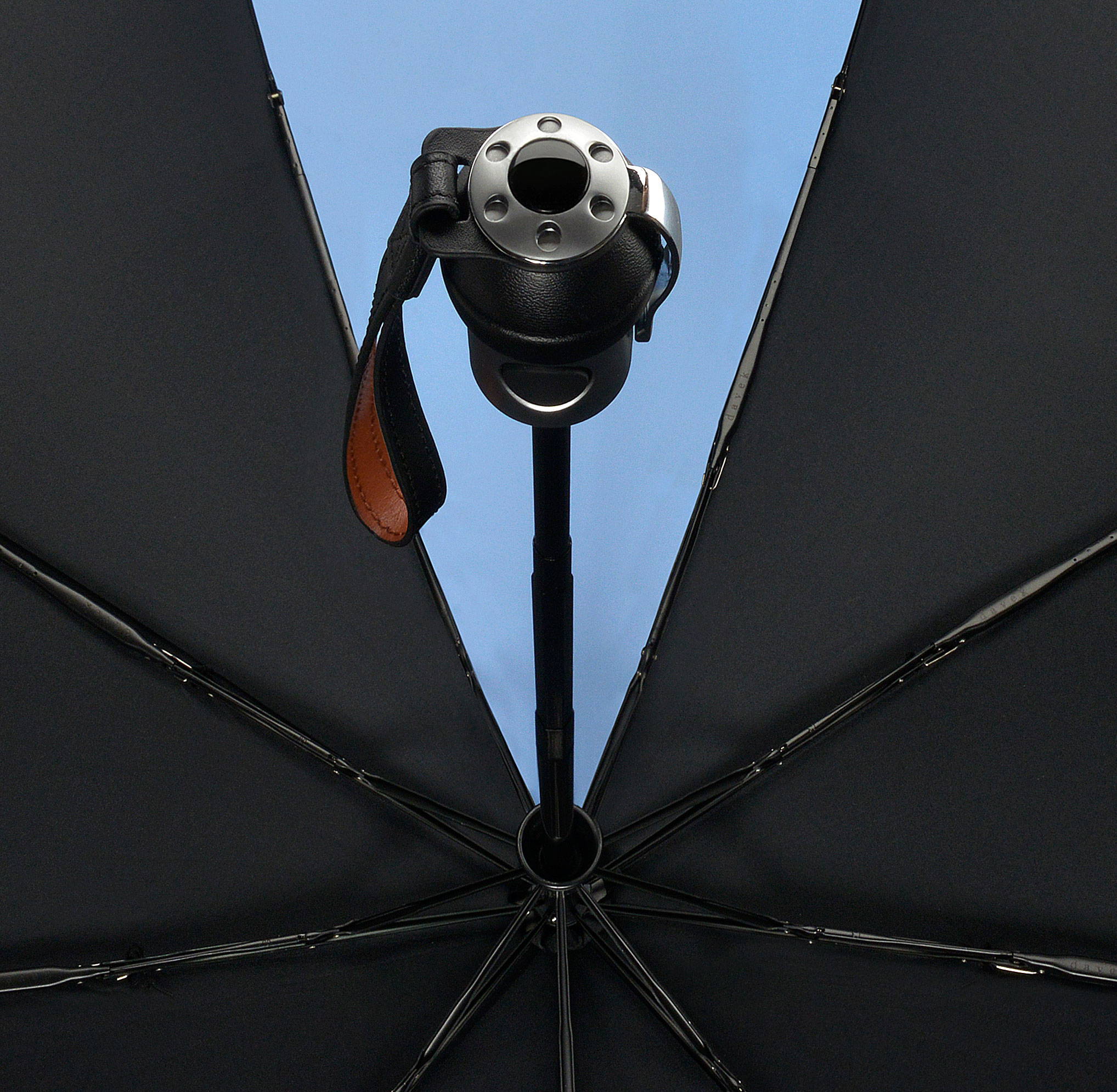 The very best materials.
Pick up a Davek umbrella and you will immediately sense that this is no ordinary umbrella. The secret strength lies in its unique RigidFlexTM frame construction and uncommon mixture of steel, fiberglass and aircraft-grade aluminum. Each frame system features the rigidity to resist 90% of all natural wind and the flexibility to revert back unharmed for the rest.
"Davek Umbrellas may be the perfect extreme accessory. Built to withstand nature's wrath."

It takes 96 painstaking steps and over 12 points of inspection to create a single Davek umbrella. The result is an umbrella that is built to withstand the most brutal of weather conditions. And we back it up with our famous Unconditional Lifetime Guarantee.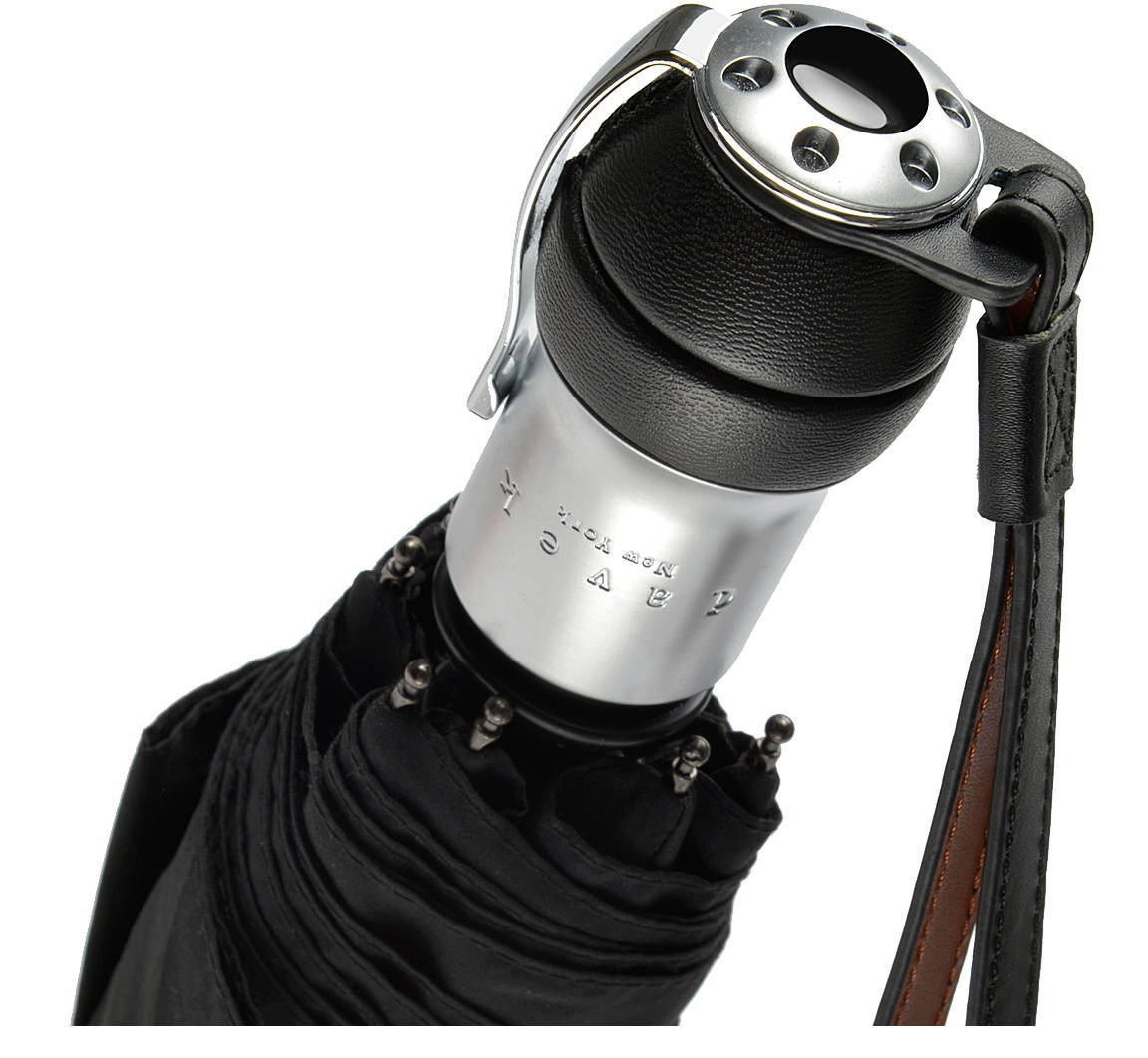 We think it's better to buy one high-quality umbrella that will last for many years than an endless stream of replacements.
---
Our Forever Guarantee...Is it for real?
Yes, we know—it is a crazy proposition: Buy one umbrella for the rest of your life. If it ever breaks, for any reason whatsoever, send it back to us and we'll send you a free replacement. All you have to do is cover the shipping. Outside of that, you will get a new replacement unit at no additional cost. Forever. We call it our "Forever" guarantee and it is a real thing.
So, how do we do it? For starters, there is good, solid engineering—the thing has to be built to last. By using great materials, and maintaining a laser focus on production quality, we are able to offer a lifetime guarantee with the confidence that very few customers will ever need to use it.
Secondly, our narrow range allows us to carry higher quantities of inventory for each model, to prevent depletion. Most sellers would allow this stock to just sit in storage, waiting for sell through. Instead, we devote a percentage of this inventory to work for us by building tremendous goodwill and trust with our customers.
Finally, we really want this umbrella to be the last umbrella you will ever have. An unconditional lifetime guarantee is not your typical limited lifetime warranty, which covers only manufacturing defects. An unconditional warranty is just that—UNCONDITIONAL. A cab door slams on the shaft? A cat uses it as a scratching post? A hurricane happens? No worries—send it back and we'll send you a free replacement.
We know that the cost of replacement may indeed exceed the cost of the initial sale on occasion, but we feel it's worth it. We value the long-term relationship more than the one-time purchase. We see a request for repair or replacement as a golden opportunity to engage, impress and refresh our brand in your mind. Ideally, for every customer contacting us about a quality issue, we have many more raving about the lifetime value in a Davek umbrella.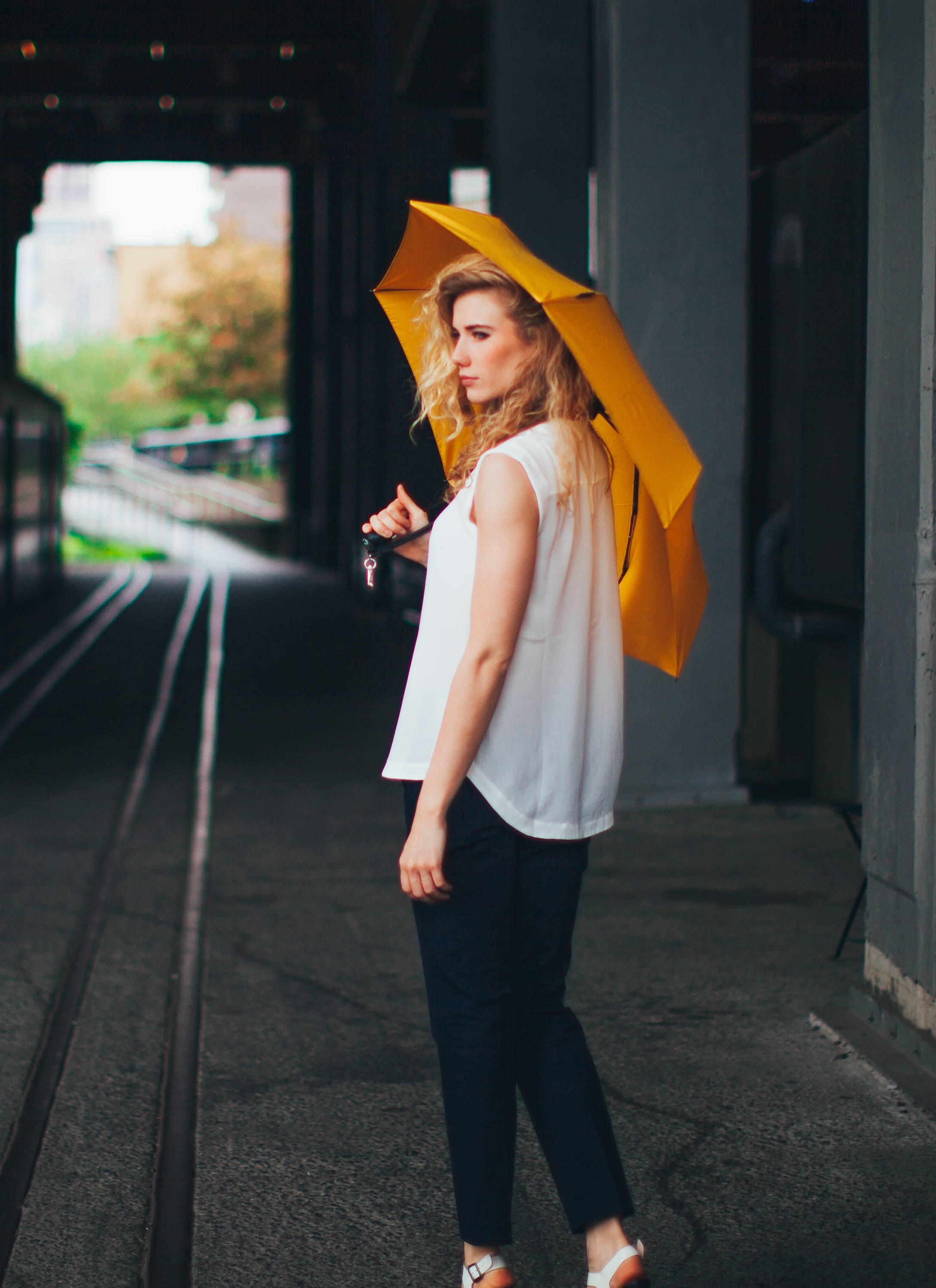 ---
What people are saying about Davek Umbrellas: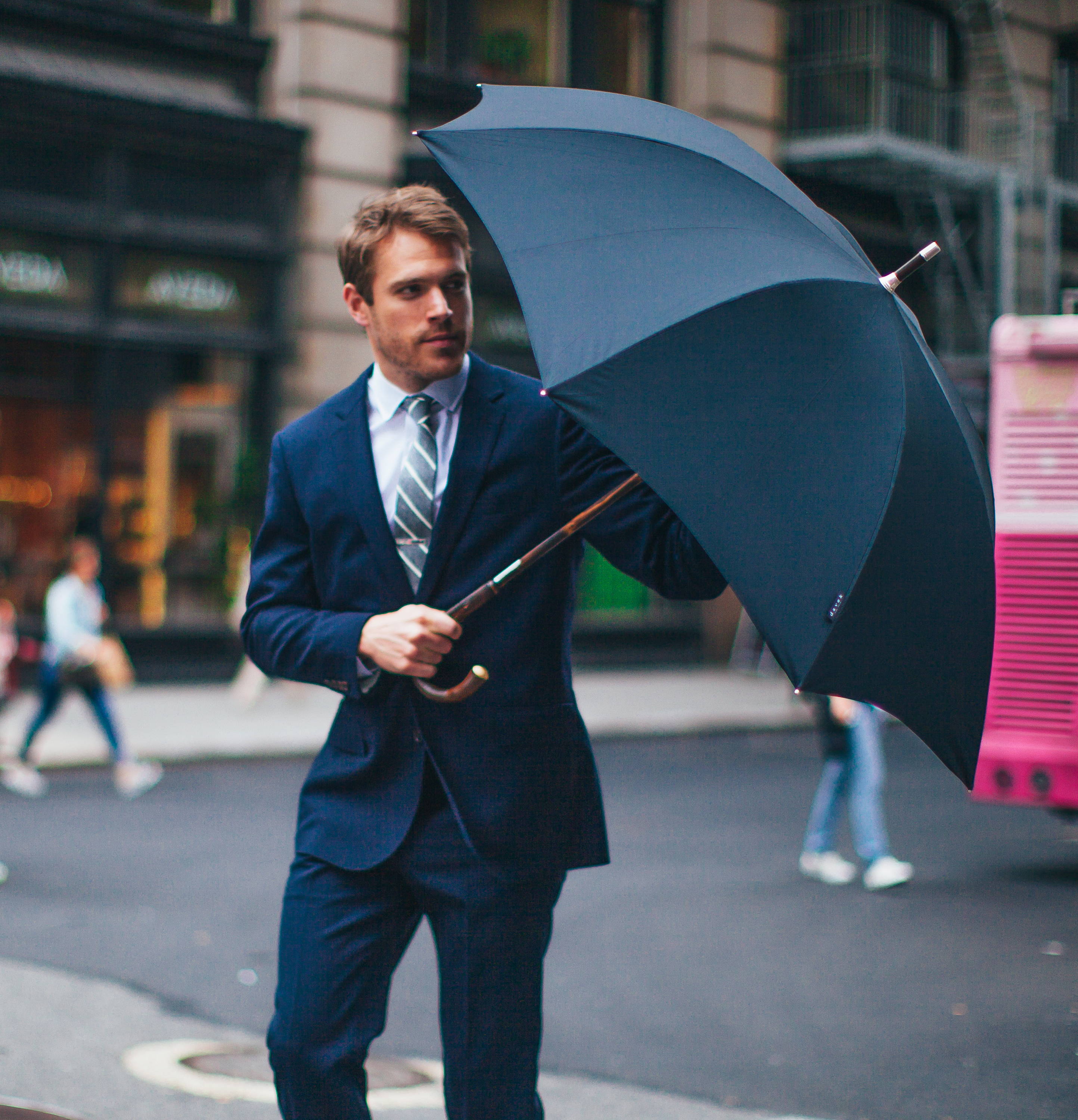 "This is, bar none, the best umbrella I've ever held. It is rock solid, very nice materials. The open and close mechanism is smooth and fast. And the whole thing just reeks of quality."
- Jeff D., Dallas, TX
"Without a doubt the best umbrella my husband and I have ever owned. Quality and beauty galore."
- Dianne B., New Canaan, CT
"Great quality. Workmanship is stellar. This umbrella is the best I've ever seen, hands down. I needed a dependable workhorse for elite clients and this is it."
- Z.C., New York, NY